Christmas biscuits with little sugar: 3 ideas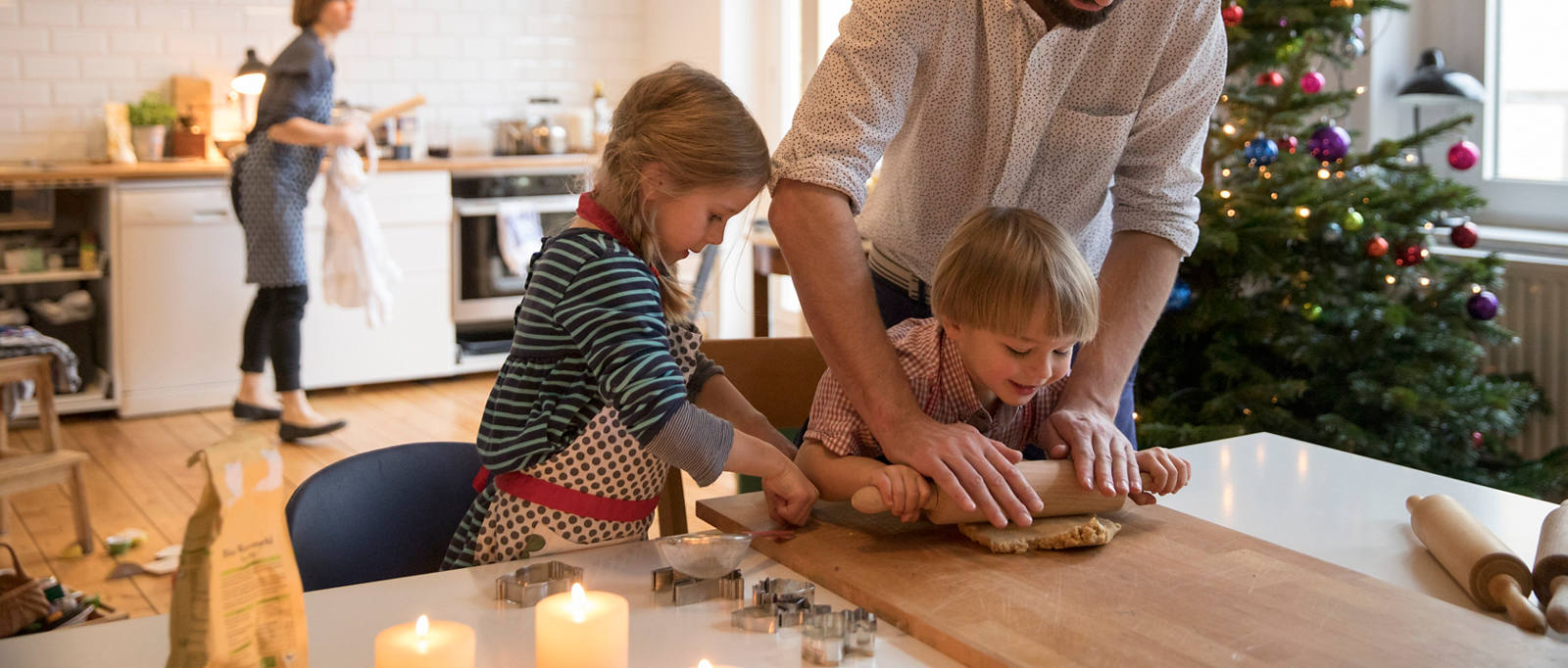 The festive season without Christmas biscuits – unthinkable! To enjoy them the healthy way, sugar can be replaced by sweet alternatives. These make Mailänderli biscuits and other sweet treats taste just as good.
The taste of Advent

When it gets cold and dark outside and our homes are filled with the scents of Christmas, we are fondly reminded of the Christmases of our childhood. After all, Advent wouldn't be Advent without the ritual of baking biscuits. But besides the traditional recipes it's worth trying something new for a change.

Sweet alternatives for tasty Christmas biscuits

The best Christmas biscuits are home-made. Most recipes contain sugar, but sweet alternatives are becoming increasingly widespread. One popular choice is xylitol, which is tooth-friendly and low in calories. Other options include honey, maple syrup, date syrup and rice syrup – or a number of sweeteners that may take some getting used to at first.
Millet biscuits with orange

To ring the changes from the old and well-worn recipes, how about a fruity alternative with millet and orange? These biscuits take about 40 minutes to prepare and bake.
Storage: Stored in a biscuit tin – well-sealed and protected from dampness – the biscuits will keep for approx. 1-2 weeks.
Mix the millet flakes, ground almonds, salt and baking powder. Add the seeds from the vanilla pod and mix.
Separate the egg yolk from the white. Beat the egg white until stiff and put aside.
Mix the egg yolk with the agave syrup, almond butter, orange juice and orange zest. Add the egg yolk mixture to the millet flakes and mix well. Carefully fold the egg white into the mixture.
Pre-heat the oven to 180 degrees on the upper-lower heat setting. Take two tablespoons to form equally-sized mounds. Place the mounds on an oven tray lined with baking paper.
Bake in the middle of the oven for approx. 10-12 minutes until golden brown. Remove from the oven and leave on a rack until fully cooled.

Ingredients for approx. 30 biscuits

200g millet flakes
70g almonds (ground)
60g agave syrup
40g almond butter
1 vanilla pod (seeds removed)
2 eggs
2 pinches of salt
1 tsp. baking powder
1 orange (zest + 2 tbsp. juice)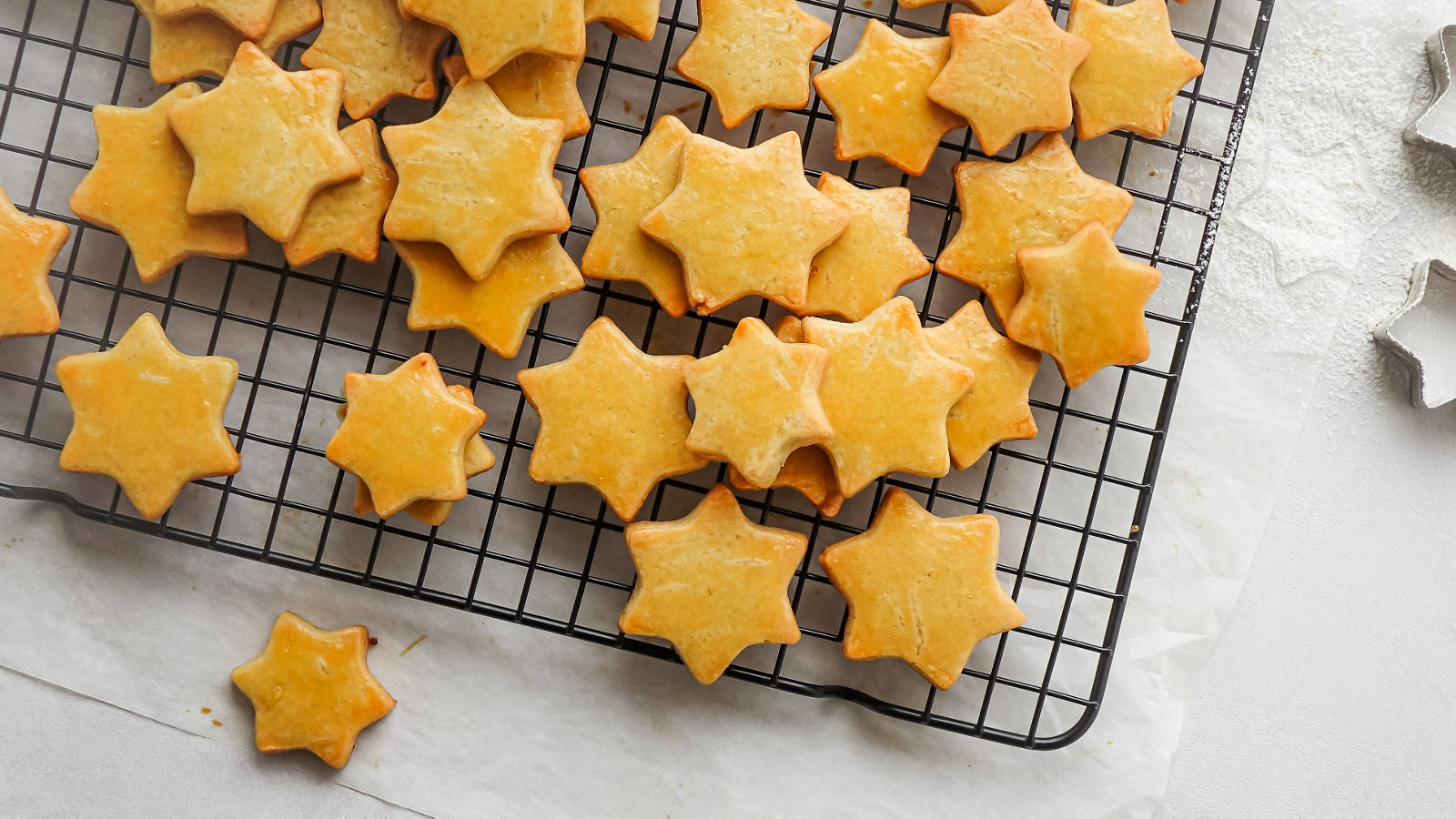 Mailänderli biscuits without table sugar

When it comes to Christmas biscuits, there's nothing more traditional than Mailänderli: practically every household has a tin full of them to enjoy throughout Advent. A good alternative to use instead of sugar is xylitol.

Beat the butter and xylitol with a hand mixer until light and creamy. Add the lemon and egg. Continue to mix. Sprinkle in the flour and mix quickly into a dough. Cover and refrigerate for 1 to 2 hours.
Roll out the dough thinly in portions, cut out the biscuits, lay on a baking tray lined with baking paper, and put in a cool place.
Preheat the oven to 170 degrees. Mix the egg yolks with water or milk. Brush over the biscuits. Bake the biscuits in the middle of the oven for 12 to 15 minutes. Leave to cool on a cake rack.

Ingredients for 40 biscuits

250g wheat flour or light spelt flour
100g soft butter
125g xylitol
a dash of lemon juice or a little grated lemon zest
1 egg
2 egg yolks
1 tbsp. water or milk

Chai truffles as a vegan option

Is the oven already being used for other Christmas goodies? No problem – we don't have to bake: sweet and tangy Chai truffles as a vegan option are simple to make. Stored in the fridge, they will keep for a good week.

Stone the dates and place in a high-powered mixer with the rest of the ingredients. Mix well until you have a smooth and malleable mixture.
With clean hands, form into walnut-sized balls, pressing firmly.
Put the cacao powder in a flat dish. Roll the truffles in the powder until evenly coated.

Ingredients for 25-30 truffles

150g dates
150g cashew nuts
50g sultanas
2 tbsp. cacao nibs
1 pinch salt
1-2 tbsp. cinnamon
2 pinches nutmeg
1 tsp. ginger powder
1 tsp. cardamom
1 tsp. cloves
2 tbsp. cacao powder (to coat the truffles)

Premiums for 2024 at a glance
Well looked after with CSS